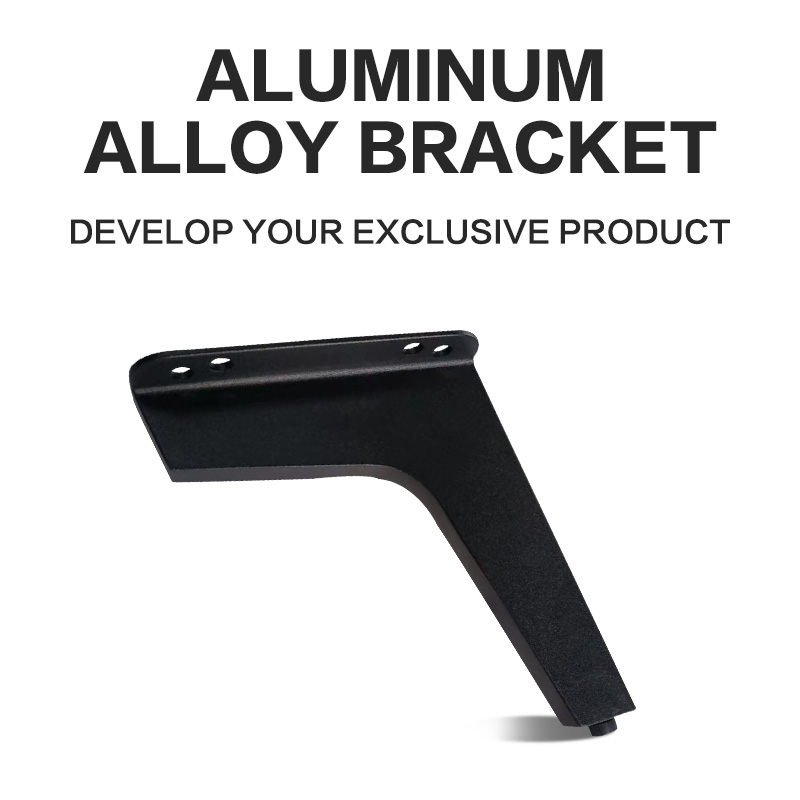 Aluminum alloy table legs are mainly applicable to high-end furniture, sofas, tea tables, etc. In a clean and dry environment, the surface of aluminum alloy will form a protective oxide layer, so aluminum alloy table legs can also be used outdoors.
Aluminum alloy can meet new performance requirements in many aspects, especially in mechanical parts and corrosion performance. From ductility to ultimate tensile strength. Aluminum alloy can be further strengthened by heat treatment, and its strength can even be comparable to that of high-quality alloy steel.
Our company supports customized aluminum alloy feet, aluminum alloy brackets, aluminum and zinc alloy handles, etc. If you are interested, please contact us.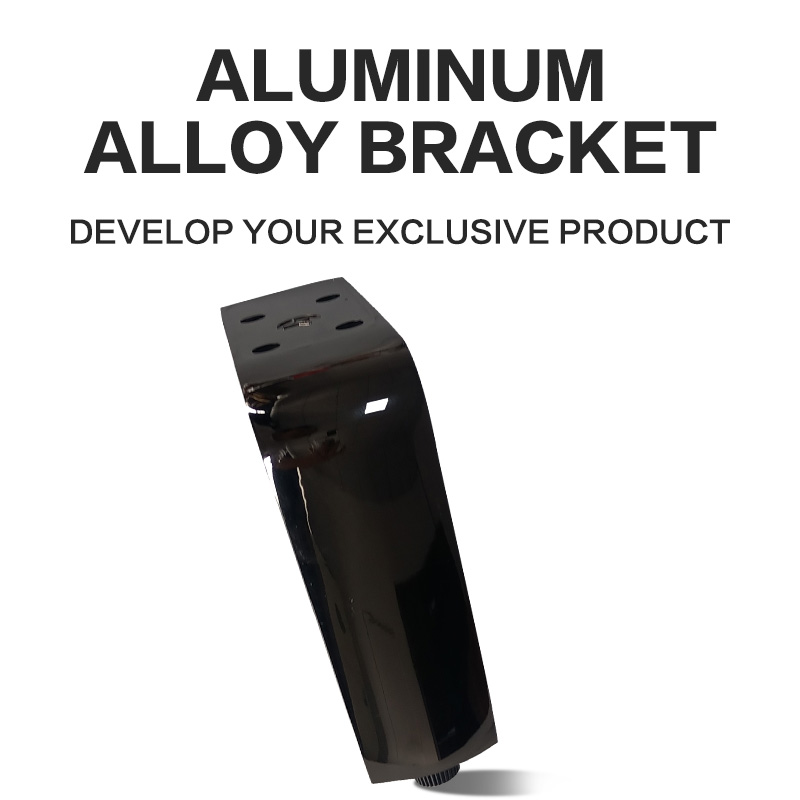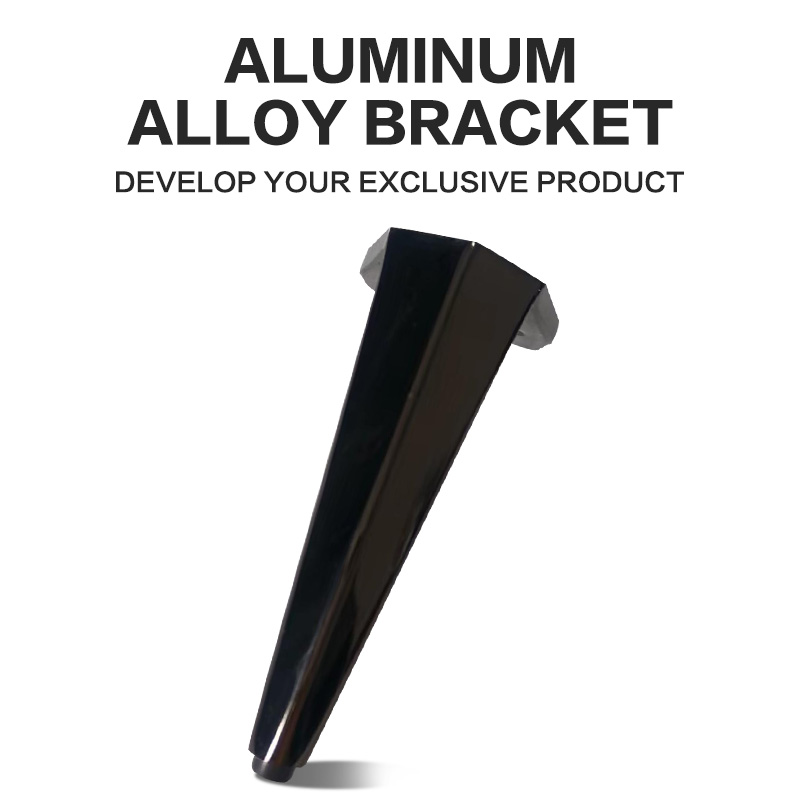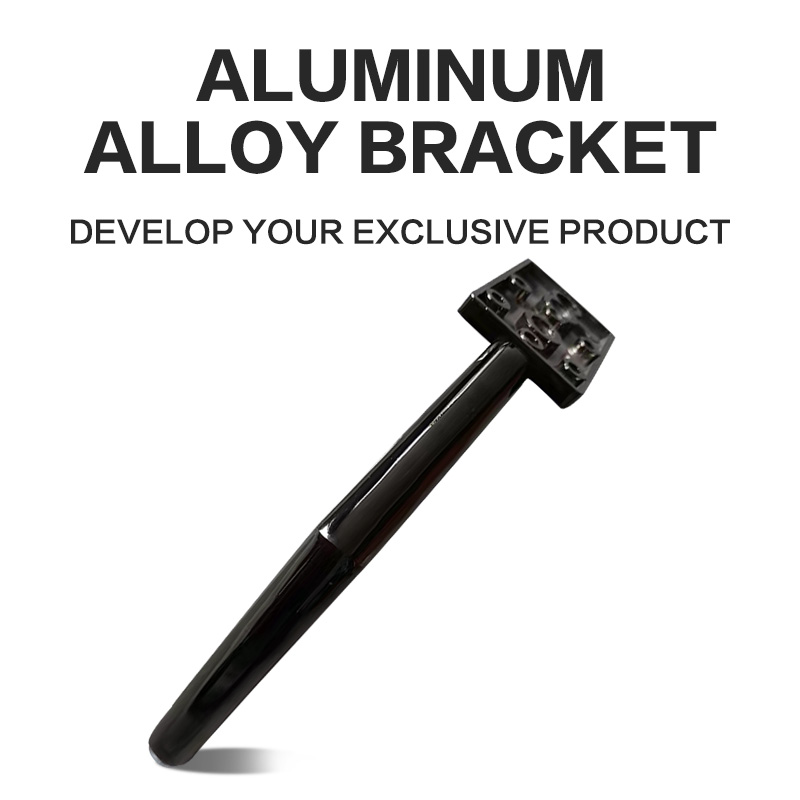 Aluminum alloy foot stand
1. Light weight, aluminum density is about 2. 7g/cm3 is only 1/3 of steel. Therefore, it has been widely used in civil structures, building doors and windows, furniture bases and abutments.
2. Corrosion resistance, aluminum and aluminum alloy will not "rust" in the atmosphere, and the atmospheric corrosion resistance is far better than steel. This is because aluminum has a greater affinity for oxygen in the air. Therefore, when the aluminum surface is exposed to the atmosphere, a layer of strong adhesion, dense and protective natural oxide film can be quickly formed on its surface, giving aluminum alloys excellent atmospheric corrosion resistance. Aluminum alloy legs are corrosion resistant and durable, with light weight.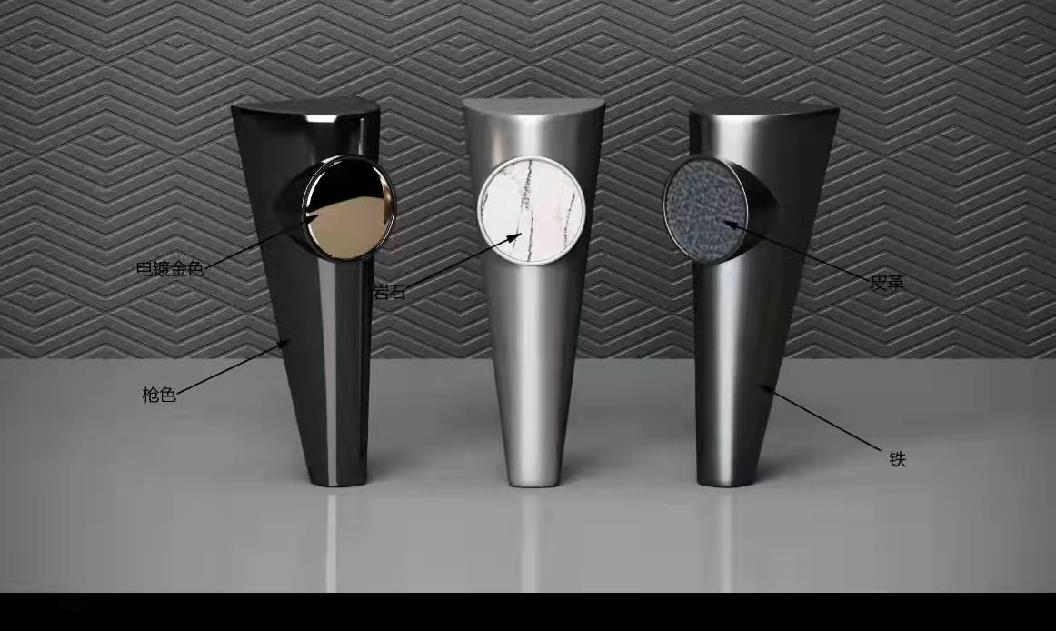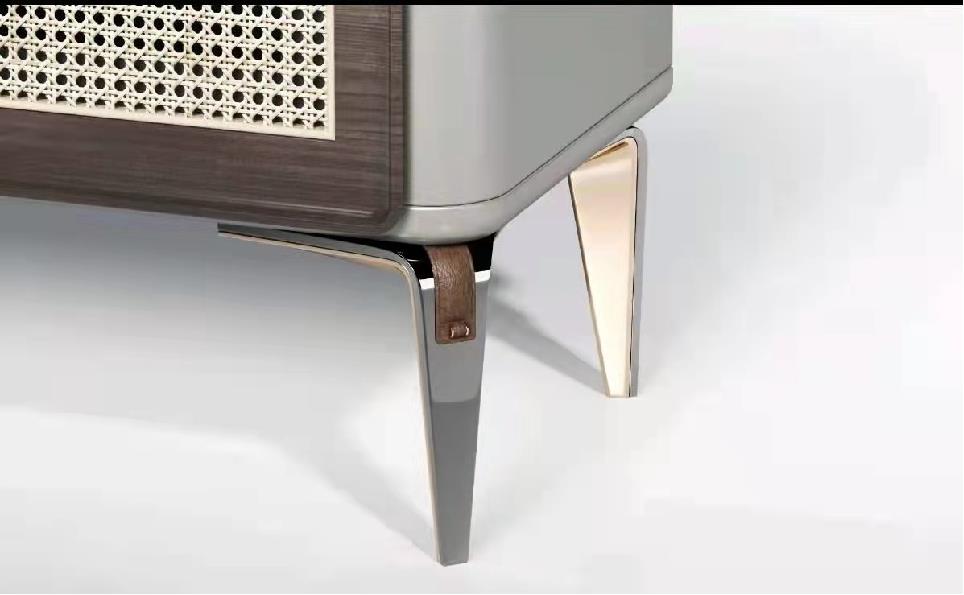 Chengdu Ruiyuan Metal Products Co., Ltd., Sichuan, China, was established in April 2014 and located in Sanjiang Town, Chongzhou City, with a plant area of 1500 square meters. We are a real enterprise specializing in the production of aluminum alloy and zinc alloy metal products. We are a comprehensive manufacturing service enterprise integrating mold development, aluminum zinc alloy die-casting, polishing and finished product assembly. The main products are high-grade furniture aluminum alloy feet, aluminum alloy brackets, aluminum, zinc alloy handles, etc. The products are mainly used in furniture, electronic appliances, etc. At present, our customers include Quanyou Home, Shuanghu Home, Gujia Home, Jiuzhou Electronics, etc.
In May 2021, in order to further expand the production capacity and meet customer needs, we settled in Qionglai Yang'an Haowang Tianqiong New Material Industrial Park and established a new company: Sichuan Xinruiyuan Metal Products Co., Ltd., with a plant area of 2000 square meters and more than 40 employees. The company has added machines and environmental protection equipment to better, faster and better serve customers.
Our company always wins by quality and promotes by quantity: adhere to the principle that quality is life, reputation is guarantee, meet customer needs and expectations to the maximum extent, and adhere to quality improvement and innovation. With advanced technology and scientific management, we will provide customers with satisfactory quality assurance, reasonable price, timely delivery and considerate after-sales service.
Zhang Jing
2710630255@qq.com
Disclaimer: This article is reproduced from other media. The purpose of reprinting is to convey more information. It does not mean that this website agrees with its views and is responsible for its authenticity, and does not bear any legal responsibility. All resources on this site are collected on the Internet. The purpose of sharing is for everyone's learning and reference only. If there is copyright or intellectual property infringement, please leave us a message.